DETAILS
Special Edition

ALL-AROUND MODEL FOR RAPID REACTIONS
The shoe of choice for the world's top badminton players*
Kento Momota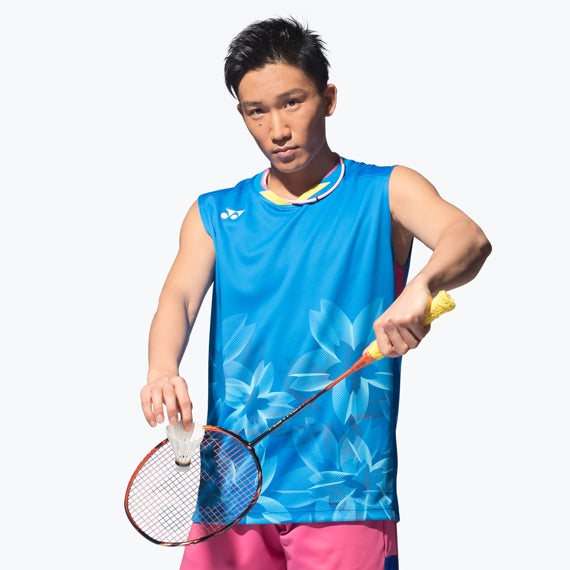 EXCLUSIVE KENTO MOMOTA SHOE BAG
Included with purchase of the special edition Kento Momota Power Cushion 65Z2 shoe [SB65Z2MSN], designed to complement his ASTROX 99 [Sapphire Navy] racquet

SPECIFICATIONS
Color: Sapphire/Navy
Upper: Synthetic Leather
Midsole: Synthetic Resin
Outsole: Rubber
Material: POWER CUSHION+, POWER CUSHION, Double Raschel Mesh, Toughbrid Light, Power Graphite Sheet, Tough GuardTM III
Item Code: SHB65Z2MSN
Toe Assist Shape
Additional space for the big toe and improved fit for the mid-foot and heel for more support
Seamless Design
New shape to minimize the material overlap on the bending part to provide a comfortable fit.
Round Sole
The YONEX Round Sole is designed to provide all-around support for quick and smooth footwork. The Round Sole ensures smooth movements and transfer of maximum energy.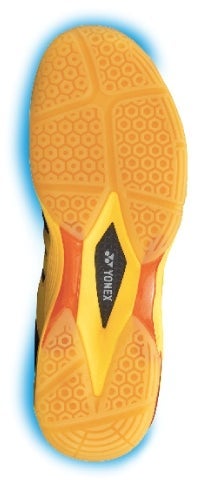 Double Raschel Mesh + Ventilation Hole

Ventilation holes on the upper sole and Double Raschel Mesh improve comfortability
*Test with a hairdryer to experience ventilation 
Power Graphite Sheet
Inserted in the midsole, the lightweight graphite sheet provides improved stability
Power Cushion +
Compared to standard EVA cushioning, POWER CUSHION + provides 62% more shock-absorption and 28% more repulsion for faster footwork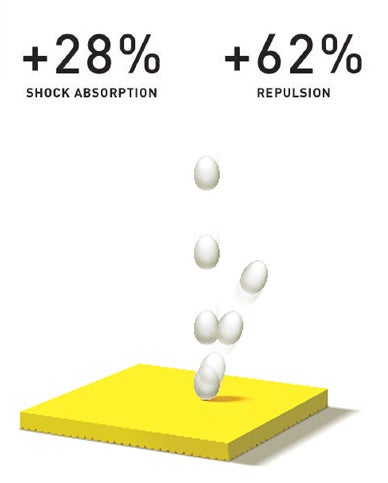 Synchro-Fit Insole
Quicker Footwork

YONEX new Synchro-Fit Insole construction allows a closer fit between shoe and foot, keeping power loss to an absolute minimum to achieve smoother movement and quicker footwork.Fig1. Compared to conventional footwear, the mid to heel area on the insole is lifted to provide a closer-fit between shoe and foot.Fig2. By holding the heel more firmly against the insole, the gap between shoe and foot is reduced, improving comfort and ensuring the foot does not slip forwards inside the shoe.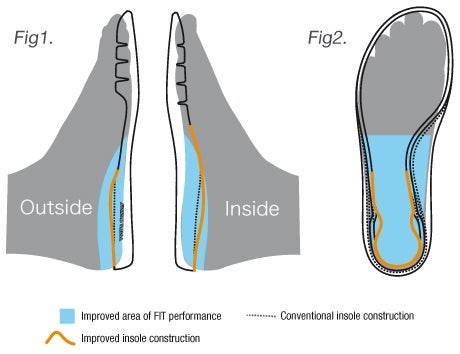 Hexagrip Sole
For agile and stable footwork, the hexagrip pattern provides 3% more grip and is 20% lighter than standard sole material.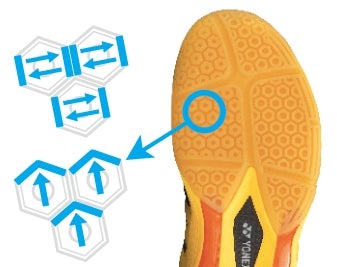 Made In Vietnam