2021 YONEX ASTROX 88D PRO
Overwhelm the opposition with the fast and powerful ASTROX. For players who demand a steep angled and devastating smash, taking the point to their opponent.
Item Code: AX88D-P
Flex: Stiff
Frame: HM Graphite/VOLUME CUT RESIN/Tungsten
Shaft: HM Graphite/Namd
Weight/Grip Size: 4U (Ave.83g) G5, 6 | 3U (Ave.88g) G4, 5, 6
Stringing Advice: 4U: 20 - 28 lbs | 3U: 21 - 29 lbs
Color: Camel Gold
Made in Japan

 
Revolutionary Graphite

A world-first, new dimension graphite material, Namd, greatly improves the adhesion of the graphite fibers and resin by attaching nanomaterial directly to the graphite fiber.
In high performance racquets, it is common to combine nanomaterials with resin that connects graphite fibers, but in Namd, nanomaterials are directly adhered to the graphite fibers and resin is greatly increased.
This major improvement produces a shaft that flexes and stores energy, delivering explosive force on impact with the shuttle.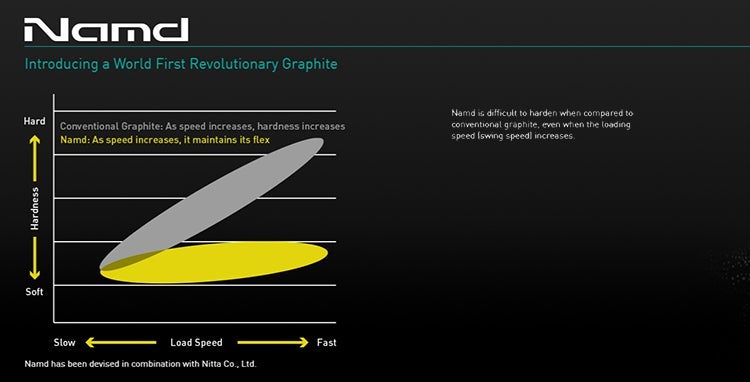 AERO+BOX Frame

Combines solid hitting feel and quick swing.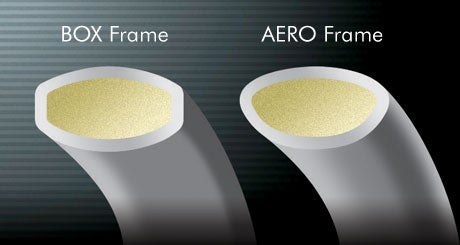 Enlarged Sweet Spot

ISOMETRICTM technology continues to help the world's greatest players achieve global success.
Developed over 30 years ago, the ISOMETRICTM design increases the sweet spot by 7%*. Compared to a conventional round frame, a square-shaped ISOMETRICTM racquet generates a larger sweet spot by optimizing the intersection of the main and cross strings.
ISOMETRICTM delivers greater control without sacrificing power. ISOMETRICTM is a Trademark of Yonex CO., LTD.
*Tested by Yonex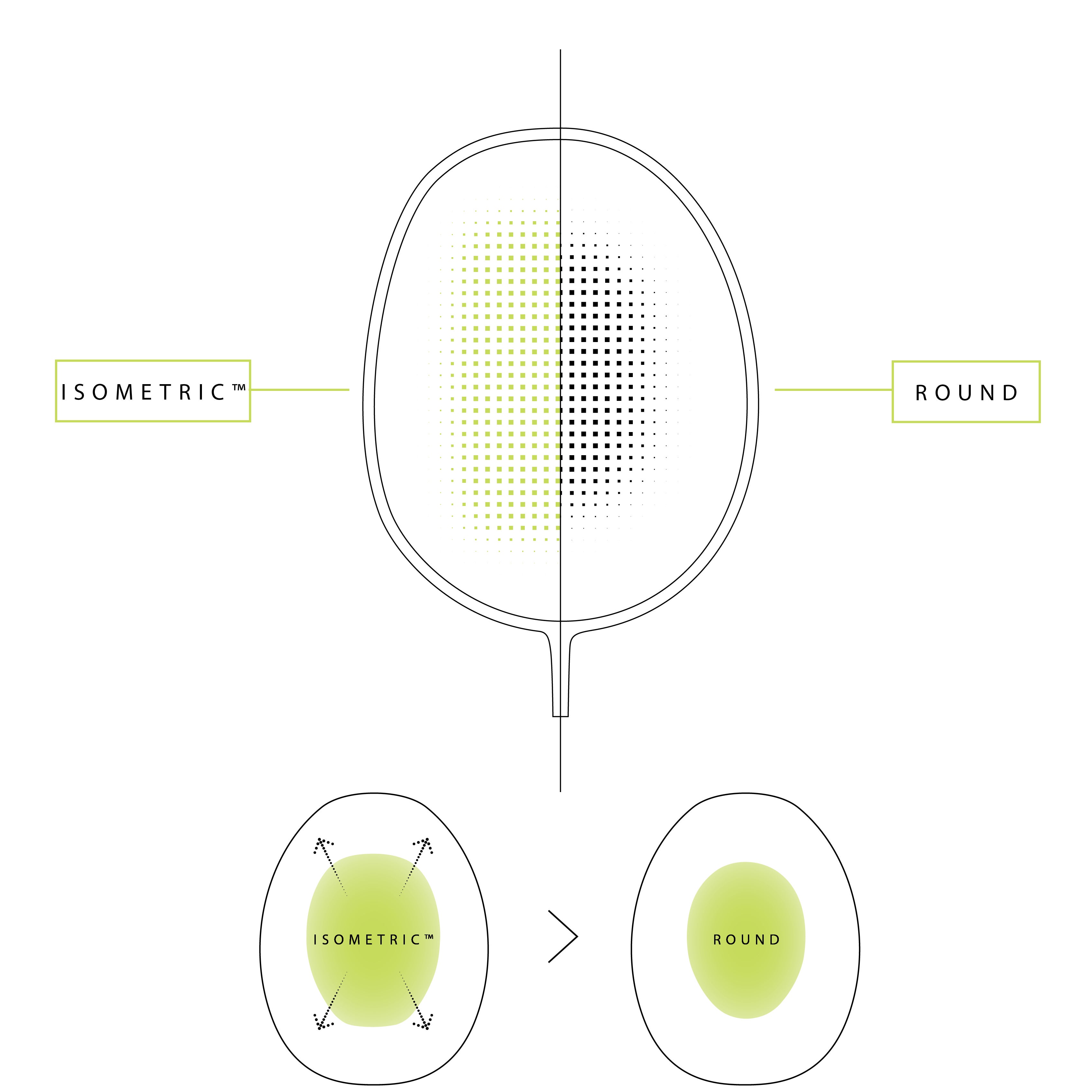 Counterbalanced Weight Distribution

By applying the counterbalance theory, weight is distributed throughout the grip end, frame top and the joint for maximum control.
The transition to the next shot can be performed smoothly, with rapid succession.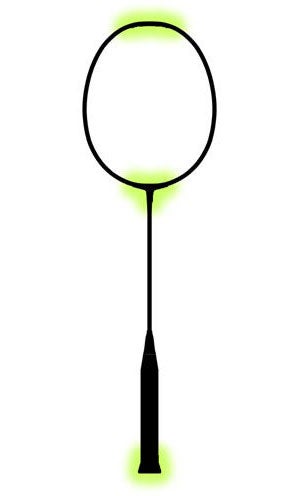 Solid Feel Core 
Cuts Vibration
The built-in solid feel core cuts harmful miscellaneous vibration at impact. Solid feel core is carried in all racquets manufactured in Japan.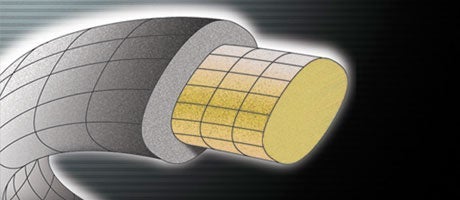 Extra Slim Shaft
Thinnest, Strongest Ever Produced by Yonex
Cutting edge NANOMETRIC carbon technology is used to produce an ultra-thin, ultra-tough, aerodynamic shaft, created for a stronger and more intense shot.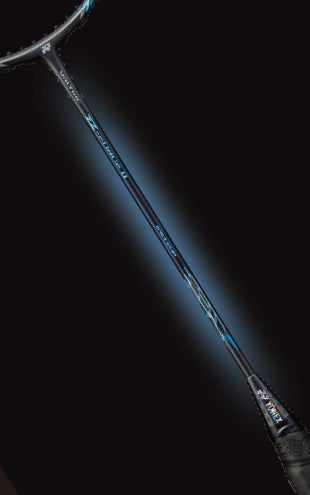 Energy Boost CAP PLUS
Uniquely shaped cap which maximizes shaft performance.
The front allows the shaft to flex, while the sides arch-shaped curve stabilizes the racquet face by preventing the shaft from twisting.
VOLUME CUT RESIN